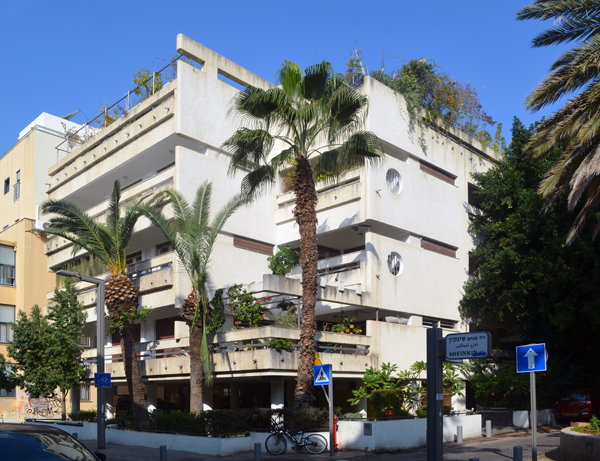 01.2016
The once-pejorative adjective "cosmopolitan," particularly as applied to the Jews, has evolved over time to be a generally-used, non-specific, positive characteristic [1,2]. As simply a word which can be employed by the lay person to describe a city, this term undoubtedly applies to Tel Aviv with its open, worldly atmosphere. In essence, the former application of this derogatory term created the wave of immigration when many European architects would come to Israel and directly shape the city and its character.
This can be seen in the myriad Bauhaus style buildings and their influence on architecture in the city to this day. These immigrant architects took the organizational rationality of the international style and adapted it to their new homeland with sunshades, natural ventilation, and screens to create an architecture which is intellectually derived from the Bauhaus, with an emphasis on the local particularities of climate and culture.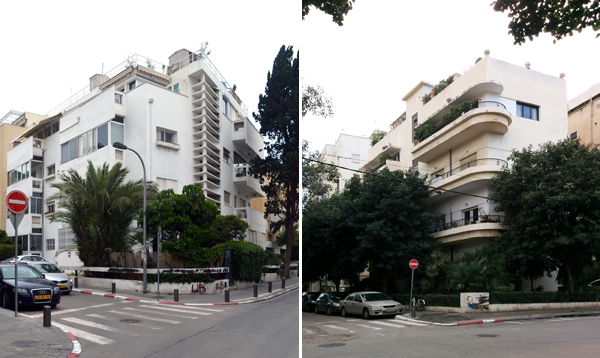 UNESCO in 2003 named the "White City" a World Cultural Heritage site, and that designation has encouraged interest in restoring Bauhaus gems, reviving the city center that was built based on Patrick Geddes' low-density 1925 guidelines. The need for housing a growing population through further development has created a need for allowing densification and building taller while being sensitive to the street frontages and characteristic massing of the city. [3,4]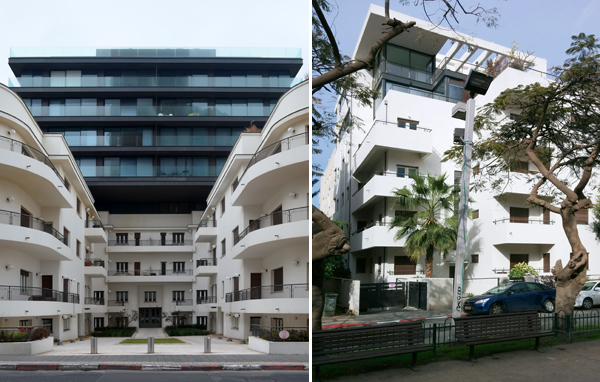 Today this cosmopolitanism is underscored by the locating of most, if not all, foreign embassies in Tel Aviv, as well a booming tech industry that allows for an international cross pollination of ideas and money. By the regarding of this city as the recognized foreign capital, other countries are able to avoid murkier questions and take advantage of the economic rewards that are to be had through encouraging connection and investment.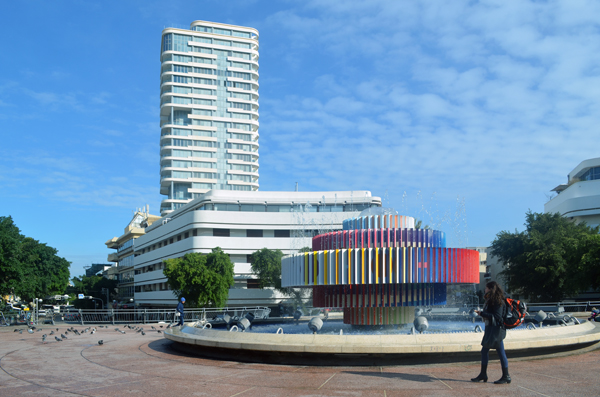 A capital is a city which represents the nation to its own people in demonstrating the kinds of infrastructures, relationships, lifestyles and rhythms through which they can frame their professional, personal and – of course – civic lives. But it is also a symbol to the outside world of what identity the nation wants to present, whether it is a true representation of the political and cultural life, or an ideal. This difference of understanding internally and externally in the case of Israel demonstrates the divide of opinions over which city represents the country's nature, Tel Aviv or Jerusalem. It is also a physical manifestation of the contemporary discussions within the society at large, regarding the nature of Jewish identity, nationality and statehood.
1. This is not the place for a more precise conversation, but for more incisive and theoretical overviews of what "cosmopolitan" means today see: Sznaider, Natan. "Hannah Arendt's Jewish Cosmopolitanism: Between the Universal and the Particular," European Journal of Social Theory 10(1): 112–122. Sage Publications: London, Thousand Oaks, CA and New Delhi, 2007.
2. http://www.thejc.com/comment-and-debate/essays/115480/how-jews-hothoused-cosmopolitanism
3. Yavin, Shmuel Curator. Revival Of The Bauhaus In Tel Aviv. 2003 Exhibit. Bauhaus Center, Tel Aviv.
4. Levi, Yaron Curator. Preservation and Renewal: Bauhaus and International Style Buildings in Tel Aviv. 2015 Exhibit. Bauhaus Center, Tel Aviv.