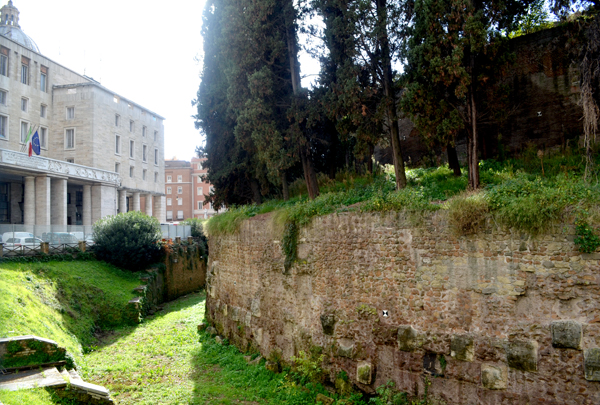 12.2015 - 01.2016
The most significant complex Mussolini built within the city center was the Piazza Augusto Imperatore around the Mausoleum of Augustus to commemorate two millennia since the emperor's birth. Parallels were intended to be drawn between the Augustus and Mussolini, who was intent on building an empire of his own. The importance of the site was partially a fabrication; the Ara Pacis representing Augustus' greatness and the Pax Romana was originally located several hundred meters south near today's Piazza Navona.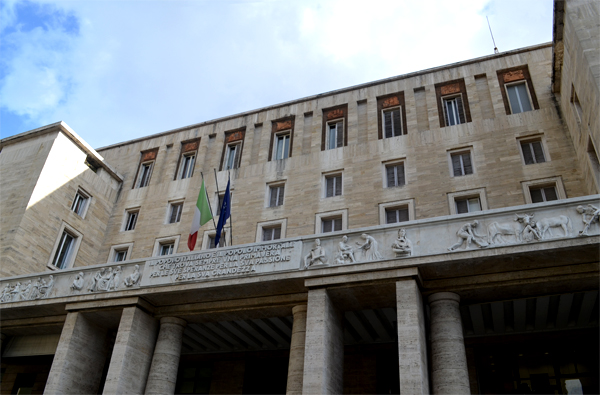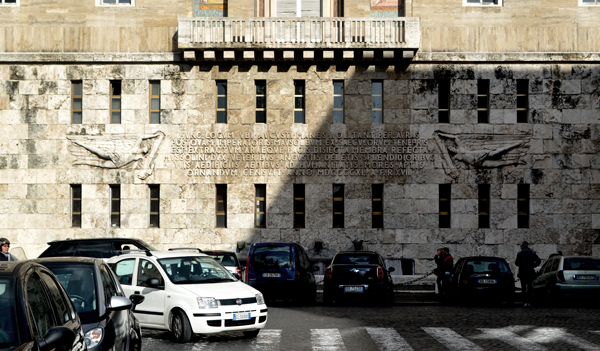 Three sides of the Piazza Augusto Imperatore were constructed in one of the competing styles of Fascist architecture, neoclassical brick and travertine with monumental columns emulating the materiality of Roman ruins. The center of the piazza is occupied by the mausoleum, hardly visible through the trees, and surrounded by a construction fence, still awaiting restoration. All activity has been pushed to the porticoes at the perimeter which remain busy with cafes and restaurants, while the center is completely vacant. The fourth edge along the river was once a glass and travertine pavilion for the Ara Pacis by Vittorio Morpurgo, but was rebuilt by Richard Meier in 2006 with a building using similar materials to a completely different effect.
Meier, whose work is deeply modernist and has links to Rationalist architecture, built a pavilion that uses architectural elements held slightly apart from each other as if to say: This is a wall, this is a roof, this is a column. The glass is meant to essentially disappear from the inside – unfortunately it is extremely reflective from the outside which reduces the dematerializing effect. This completely atypical glass building in the center of Rome didactically embodies the political and formal opposition between Mussolini and western academia's architecture – exposing, at the same time, the shortcomings of the latter in solving its juxtaposition to the overwhelming materiality of Rome's historic architecture.