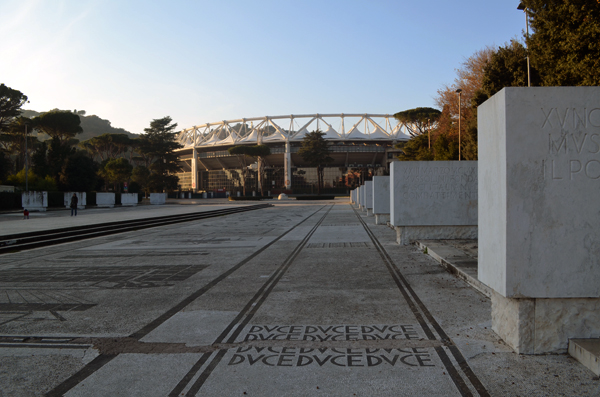 12.2015 - 01.2016
The Foro Mussolini (now the Foro Italico) sits on the North bank of the Tevere as it loops around the city. It was designed for the physical education of Italy's youth and is full of Fascist iconography. Approaching the site from the city center, one crosses the new Ponte Milvio with carvings of soldiers towards a gigantic marble obelisk in honor of Mussolini, and through an entry plaza decorated with mosaics and marble placards honoring Fascist history.
The 1960 Olympics and 1990 World Cup have reshaped the Foro as well as other areas of Rome. Some buildings like the Olympic Stadium have been upgraded. South of the Tevere there were new buildings at the Olympic village and Nervi's Palazzetto Sport which eschewed iconography for structural expression in a jewel-box of a stadium. At EUR the Palalottomatica was built to end the main concourse, designed by Nervi with Marcello Piacentini, who seems to have had a firm hold on the shaping of that area even post-war.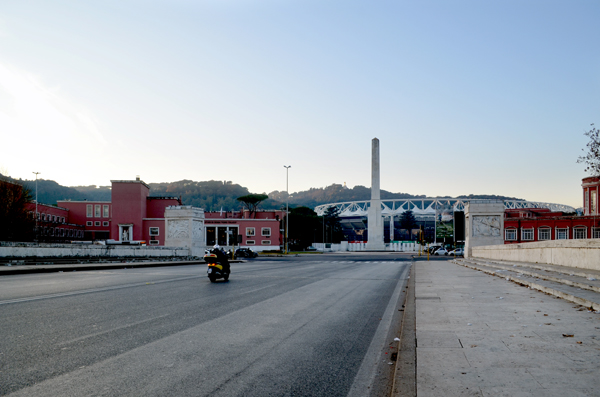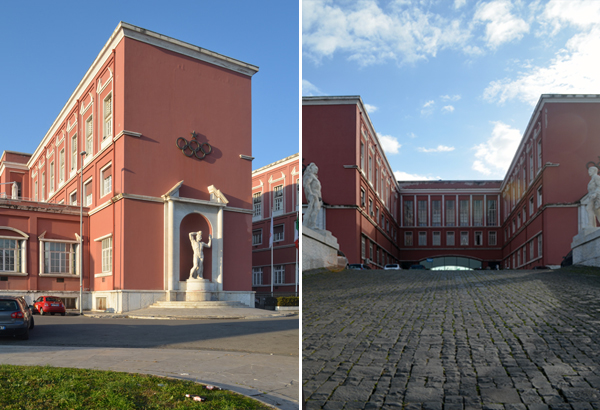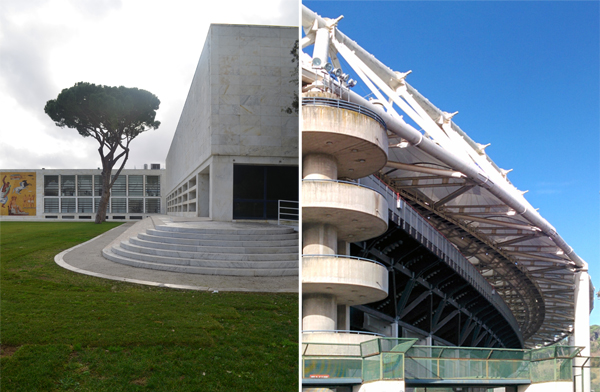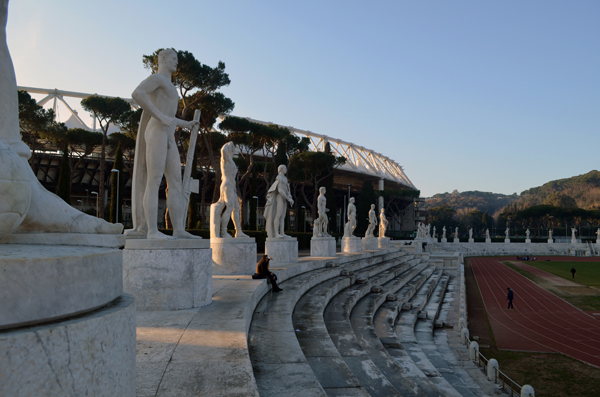 Notwithstanding the theory that there is actually no Fascist architectural style per se[1], much of the iconography of the Foro remains as it was, and it is curious to see these monuments to Mussolini even as the campus' name has changed. This can be partially explained by the changes in allegiance of Italy at the end of WWII, or by an attempt not to erase history completely[2]. But perhaps it is an attitude, born from the routine throughout Rome's history of constructing upon the residue of previous eras. (It was only during the Fascist period when large agglomerations of history was erased without sentimentality.) This is not to negate the impact of seeing Fascist words and monuments around the city without any editorializing, but an attempt to understand why they remain. It is possible that the Foro is regarded as just another layer of history which may generate something new and great in its next reincarnation – in the way the site of Nero's lake gave way to the Colosseum for public entertainment. As Aldo Rossi formulated in Architettura Della Città, the lesson of Rome is in the permanence of the primary elements and the structure of the urban fabric, significantly impervious to the historical sanitization of the Fascists.
CONI, the Italian National Olympic Committee, has its offices at the Foro Italico in one of the original buildings north of the bridge, and it will be fascinating to see what might happen to the Foro if Rome wins its bid for the 2024 Olympics. Will facilities used during the 1960's be large or telegenic enough to house events in 8 years' time, will the site now really part of the city be adequate to handle the throngs, and what is Italy's attitude towards the imagery of its less palatable past?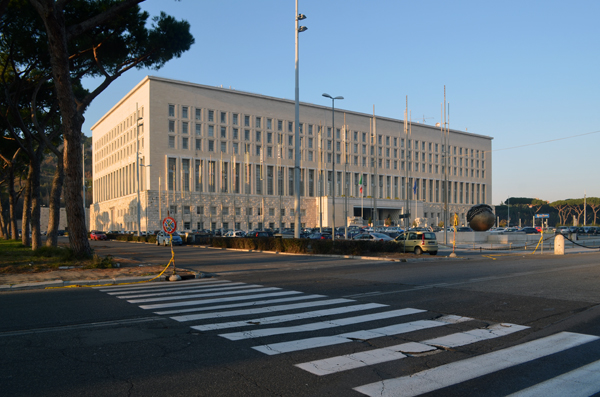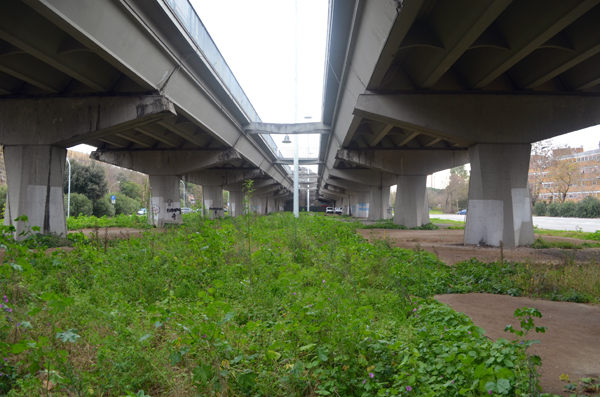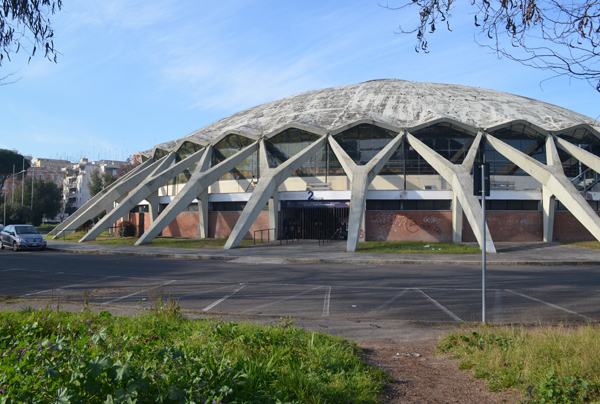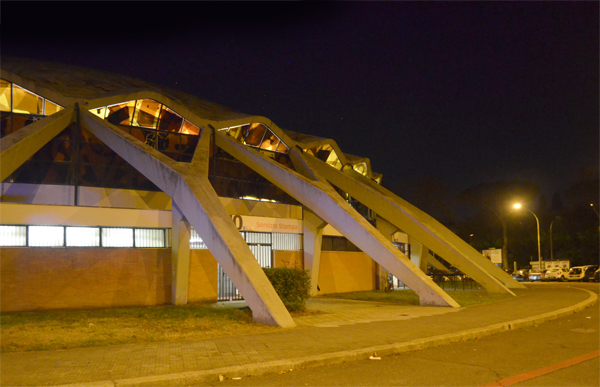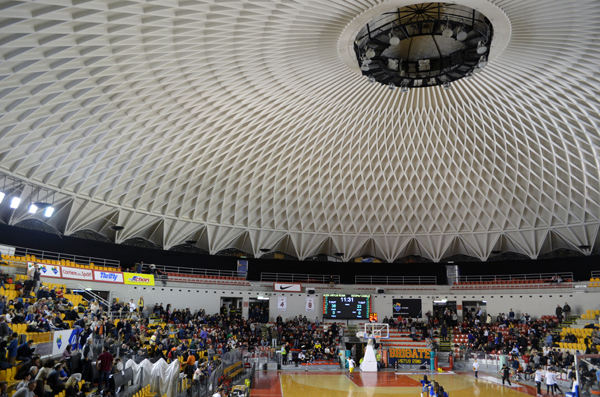 1. Ghirardo, Diane Yvonne. Italy: Modern Architectures in History.
2. Painter, Borden. Mussolini's Rome: Rebuilding the Eternal City.
See Also: https://www.bostonglobe.com/ideas/2014/07/12/the-roman-architecture-mussolini-still-standing/csZ70EN2fTnUUNqX0kRM9K/story.html