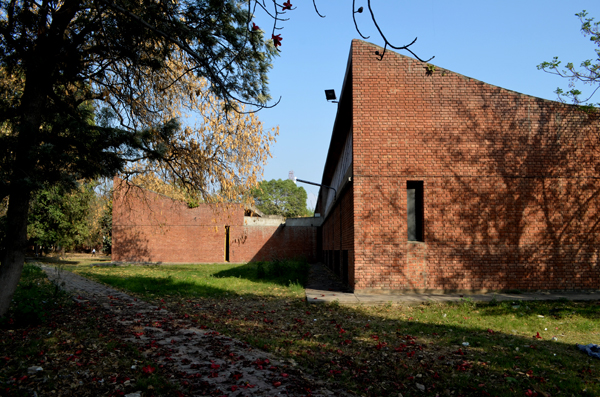 03.2016
The Chandigarh College of Architecture has been attributed to Le Corbusier [1] but was likely designed and executed by Aditya Prakash [2], his assistant on the College of Art in Sector 10 which appears to be the thematic basis for the architecture school. Due to a reduced program and budget (and the use of a smaller typical brick size in India) the building and the basic module have been adapted [2] and the roof form between the larger studio bays transformed. The two buildings appear initially to be similar, but there is an evolution towards the later College of Architecture.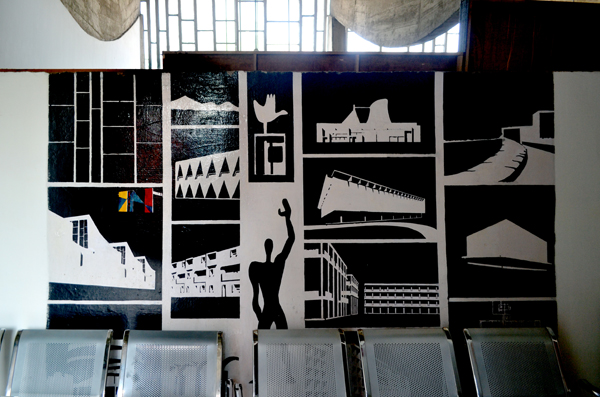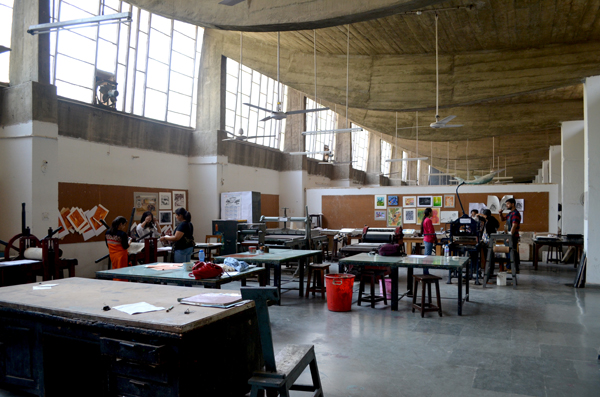 The architecture building itself can be seen as a "variation on a theme" with a similar program and built shortly after. Inside, murals analyze the motifs of Le Corbusier's work around the city, the modulor, etc. It seems only natural in the largest executed urban project of one of the most significant designers of the 20th Century, that much of the curriculum for an architecture school be focused on examination of the city and its buildings. The question then arises: when does repetition cease to be productive? Le Corbusier's ideas were intended to be revolutionary. His proposal to tear down the center of Paris to build the Voisin plan is not a repetition of the ideas of his master but as a response to the assessed projected needs of the modern city. As such, his designs for Chandigarh cannot be repeated there today, let alone transposed to another site.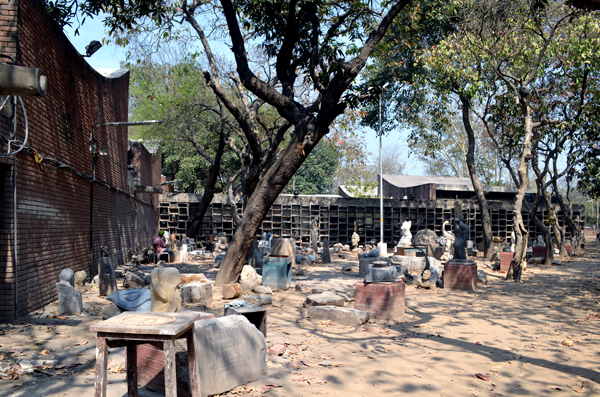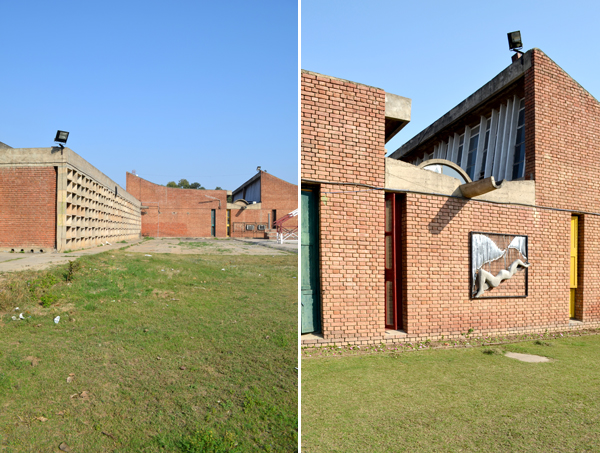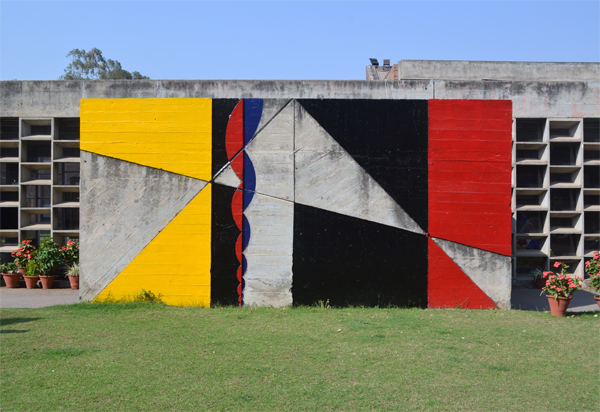 "If we challenge the past, we shall learn that 'styles' no longer exist for us, that a style belonging to our own period has come about; and there has been a Revolution. Our minds have consciously"

-Le Corbusier. Towards a New Architecture
In Le Corbusier's eyes the Capitol Complex was never a completed composition; there was to be a fourth building at the north of the complex, first proposed as the Governor's Palace, and later with a new design as the Museum of Knowledge. There is some ongoing discussion regarding whether his final design for the Museum should be realized [3] but just how beholden should we be today to a design which might no longer hold water, and to a composition for the site adjacent to the main plaza which is relatively uninhabited and not necessarily occupied in the manner for which it was designed?
As an alternative, a competition was convened in 2015 to consider other ideas of what the museum could be [4], approximately coinciding with a conference to commemorate Le Corbusier's death 50 years earlier. All of these proposals needed to contend with the buildings that exist today, and demonstrate an attitude towards the history of the complex. But they were all clearly competing against the ghosts of two unrealized projects.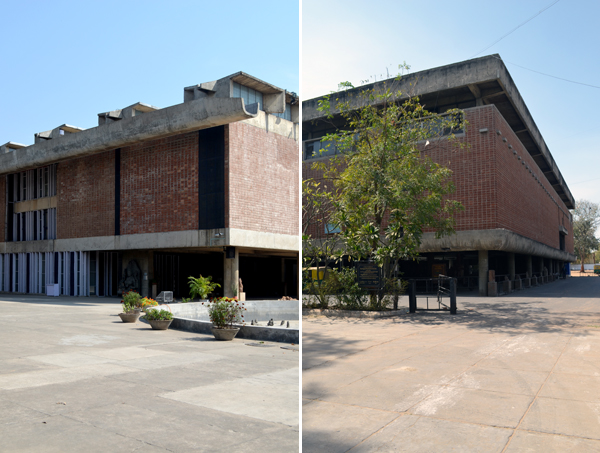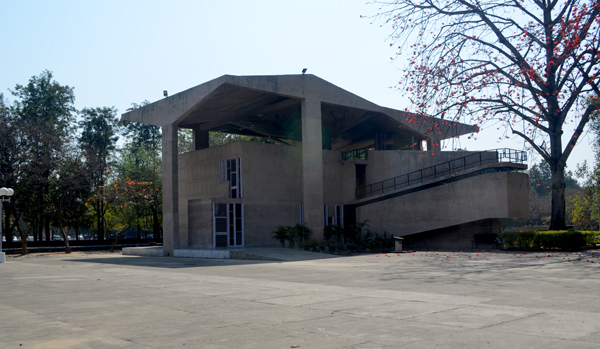 1. Bansal, Anupam and Malini Kochupillai. Architectural Guide: Delhi.
2. Prakash, Vikramaditya. CHD Chandigarh
3. http://indianexpress.com/article/cities/chandigarh/what-le-corbusier-wanted-and-didnt-get/
4. http://archasm.in/past.html