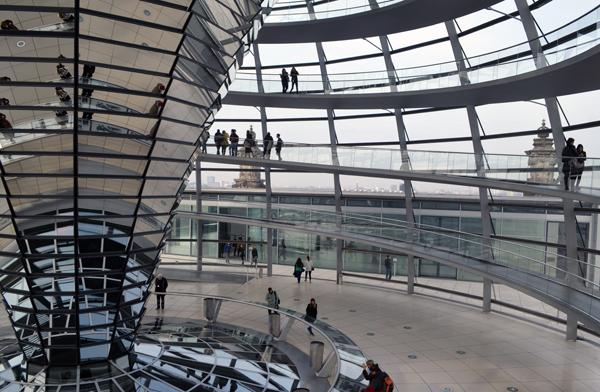 03,04,06.2016
At one time, the organizing social structure in the lives of Berliners might have been the empire, the church, or the reich – with their representative centers identified by a dome at the Schloss, churches such as those at Gendarmenmarkt, Sankt Hedwig, and the Berliner Dom, or the Reichstag respectively. Post-reunification there appears to be a turn away from the explicit symbolism of the dome as a marker for the center of a world-organizing principle.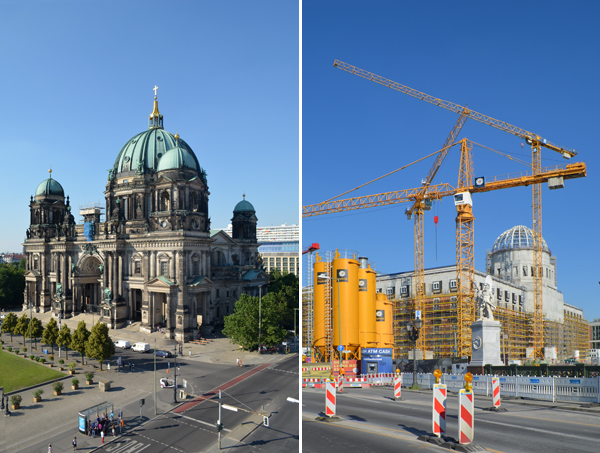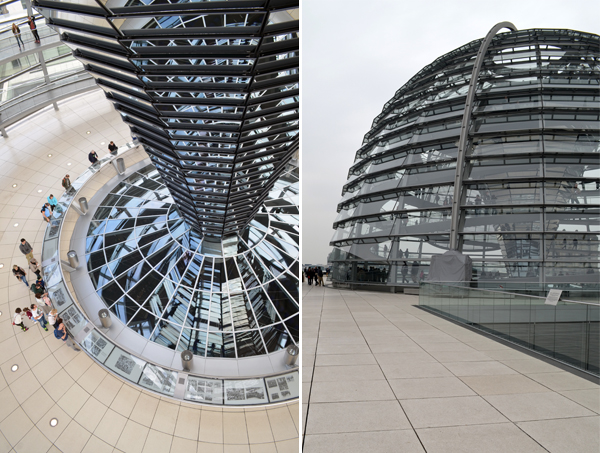 Norman Foster's Bundestag chambers at the Reichstag building returned the center of government to Berlin with a new home. Although Foster rebuilt the geometry of the dome, of course the effect and the experience of the space has been completely altered with the dome and the assembly space for the Bundestag visually, if not entirely spatially, unified. The dome, a beacon for the building throughout the city, becomes an inhabitable and transparent space where (theoretically) the public can observe the proceedings. By inviting the citizens to occupy the dome Foster points to an accountability of the government to the populace.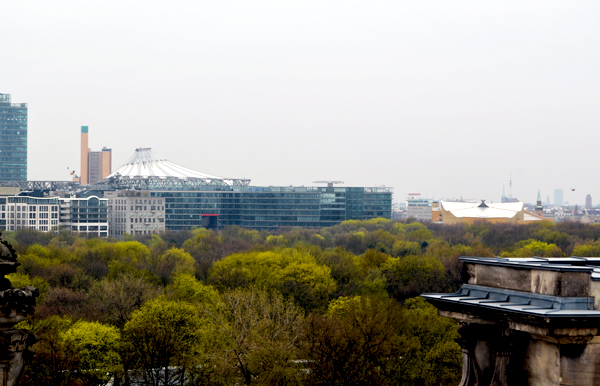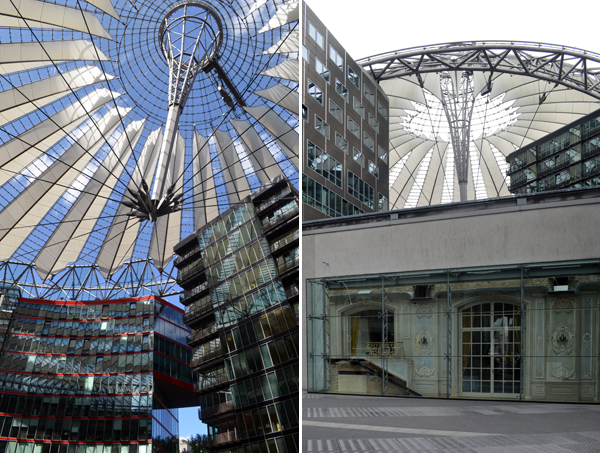 The Sony Center (designed by Helmut Jahn) is a more accessible space in that it is open to foot traffic from the street, and yet it can be considered a commercial rather than public space. It inverts the dome for an equally iconic profile. Busier than the nearby Kulturforum built by West Germany, the adjacent Potsdamer Platz is one of the most active intersections in Berlin. The Sony Center and shopping centers surrounding are thus more a vital part of the Berlin experience, re-knitting together the city.